Natural Rubber SVR 10 and SVR 20 are two common types of natural rubber grades that are categorized based on their properties and processing methods. SVR 10 is considered to be of higher quality and is therefore more expensive than SVR 20. 
The choice between these two grades will depend on the specific application and the desired properties of the end product. Ngoc Chau Factory would like to share the production process of two types of rubber SVR 10 and SVR 20
Definition Rubber SVR 10 And SVR 20
SVR 10 is a type of natural rubber that has a lower dirt content and higher plasticity compared to other grades. It is produced by coagulating the latex of Heveabrasiliensis trees with formic acid or other coagulating agents. The resulting material is then washed, pressed into sheets, and dried.
SVR 10 has a higher tensile strength and tear resistance compared to other grades of natural rubber, making it suitable for use in various industrial applications, including the production of tires, conveyor belts, hoses, and footwear.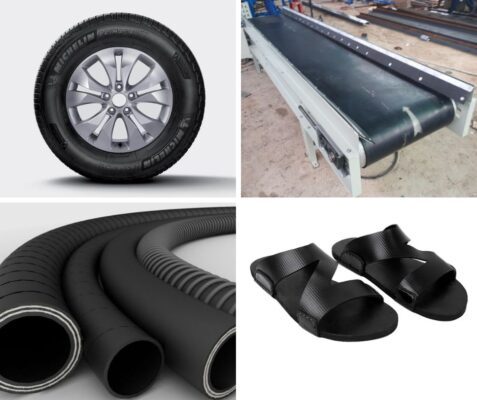 SVR 20:
SVR 20 is another type of natural rubber that is produced using the same process as SVR 10, but with a higher coagulation time. This results in a material that has a higher dirt content and lower plasticity compared to SVR 10.
SVR 20 has a lower tensile strength and tear resistance compared to SVR 10, but it is still suitable for use in applications that require a lower grade of natural rubber, such as adhesives, insulation, and some types of rubber products.
Technical Requirements In Processing SVR 10, SVR 20
Production Premises
The required area for a processing facility or factory is from 0.4 to 0.8 m2/ton of finished products, of which the production workshop area is from 0.25 to 0.45 m2/ton of finished products.
The workshop floor has anti-slip treatment measures, safety signs in a reasonable position, good drainage, and technological process diagrams arranged in a convenient place for monitoring and controlling progress.
Human resources
The person in charge of engineering needs to have intermediate or higher qualifications or have accumulated experience with equivalent qualifications. Factory workers are trained through rubber processing classes at vocational schools or can open self-training classes with experts or teachers with appropriate expertise. The amount of labor used is about 4-5 tons per ton of product.
Electricity
Having a stable power source means using about 120–140 kWh per ton of product. To implement a sustainable rubber production process, it is necessary to apply energy-saving solutions such as flywheels, frequency converters, etc. for equipment in the rubber processing line.
For lighting systems that need to combine light from the power source with natural light through the installation of corrugated iron or glass panels, etc., the above solutions can save electricity by 10–20% on electricity costs. capacity or tonnage of product.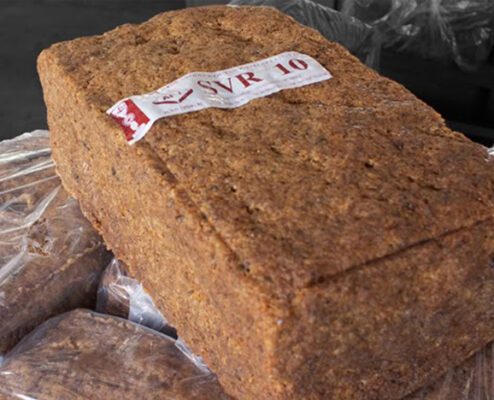 Fuel Used
Drying rubber latex with LPG gas, diesel oil, or hot air.
In the permissible conditions, it is recommended to use hot gas from the Biomass incinerator to make use of fuel from waste products such as branches, branches, rubber tree stumps, and biomass fuel to create almost no emission sources or very limited harmful components such as SO2 or NOx,…
The norm of using DO oil is from 28 to 30 liters/ton of product, LPG gas from 24 to 26 kg/ton of product, hot gas Biomass saves reduce about 10% in cost compared to drying with LPG gas.
Chemicals
The production process of SVR 10 and SVR 20 does not use chemicals in product processing, meeting sustainability goals and contributing to environmental protection.
Wastewater Treatment System
To ensure that the quality of wastewater at the outlet at the receiving source meets the National Technical Regulation on wastewater from the preliminary processing of natural rubber.
Water Source
Surface water, public water supply, or underground water can be used. In sustainable rubber production, it is necessary to add solutions that combine the use of surface water with a rainwater recovery system through the roofs of factories and offices.
This source can meet 10% of the water used for production, saving 12–15% of electricity costs for water supply pumps.
Add clean water for appropriate production stages.
Reusing water from the pre-wash pond to the post-wash pond and the final lakes in the wastewater treatment system in order to save water can be reduced to about 20–22 m3/ton of product.
Waste Management
Implement solutions to manage and treat solid waste and hazardous waste according to regulations of the Ministry of Natural Resources and Environment.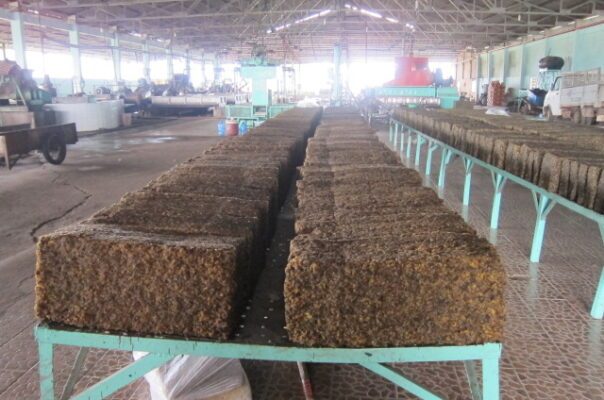 Processing Raw Latex For Processing Of Natural Rubber SVR 10 And SVR 20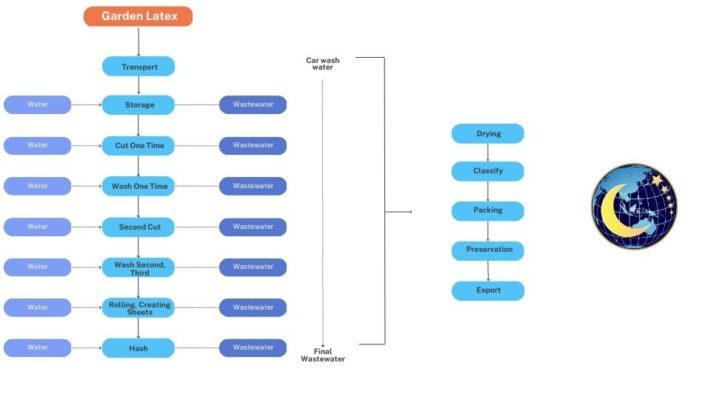 ———————————————————————
NGOC CHAU –  NATURAL RUBBER FROM VIETNAM
Contact us:
📍Address: Lexington Building, No. 67 Mai Chi Tho Street, An Phu ward, Thu Duc City, Ho Chi Minh City 70000.
☎️Mob: 0084 902338498/ 0084 981736778
📞Tel: 0084 2822533337/38/39
📠Fax: 2822533337
✉️Email: info@ngocchausupplier.com 
🌐Website: https://ngocchausupplier.com/